Coming to final image in the series of three and this one is different to the other two in that the moment has passed. The once excited and animated character and I have passed each other. Once passed, I turn and shoot one more shot of him. He pulls his coat shut around him, lowers his head, slows his walk and heads towards Shibuya station. I glance through the three images on the display and immediately know that I like the three shots.
I think they look good together and am posting the three here. Thanks to all for the very generous feedback and comments.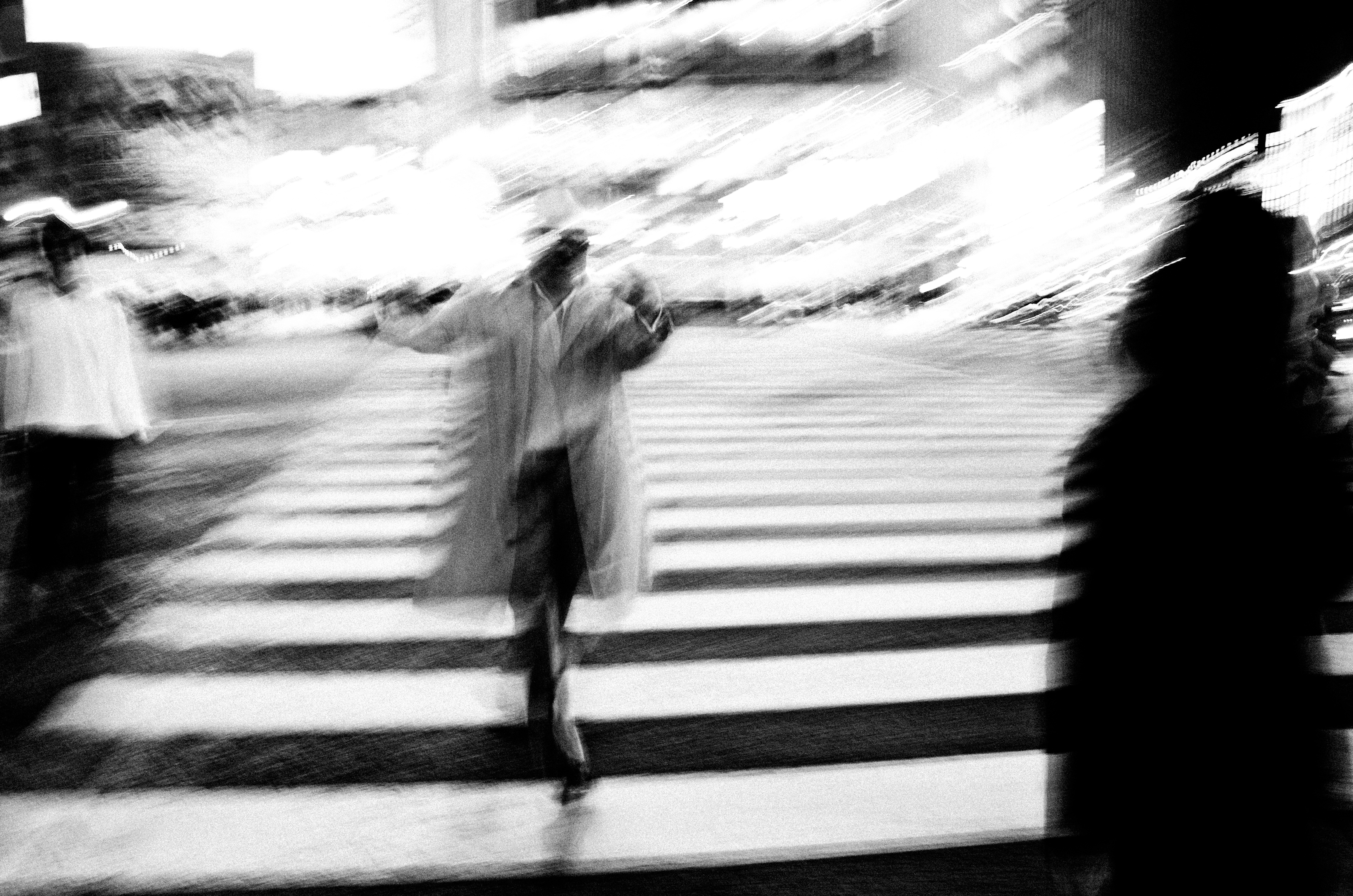 I had so much fun with the iPhone in Tokyo. It is such a great little camera. It fits so snugly into my hand and you can get in really close without disturbing or startling people.
This shot today was also taken in Shibuya on that famous crossing I keep going on about. The guy is striking with his neck tattoo and nose ring. So often with these type of candid shots the moment after the photograph is more interesting. Once I had this taken he started laughing at me, talking to me in Japanese and gesturing at the iPhone. When I showed him the photo there was more laughing, more Japanese and then a little bow and off he went. It is great when you can make a connection when out shooting, even if you do not share a common language, photography is a language everyone shares.