2016 was another great year for my photography. I had some wonderful opportunities to travel and shoot in places like Singapore, Bangkok, Jakarta, Tokyo, Kyoto, Vienna, Hong Kong, Delhi, Ladakh, Varanasi, Mumbai, Seoul, Daegu, Shanghai, Dublin and of course, Cork. Thousands and thousands of photographs shot on iPhone 6s, 7 plus, Fuji X100T, Nikon D7000 and Sony Xperia Z5.
It has become customary for me to select my favourite photographs of the year over the past number of years. It is something I have really enjoyed, but it is time consuming. Christmas can be a good time for this, or as I have found this year it can be the worst. All I want to do is chill out, watch TV, play with kids and eat and sleep. Oh and drink a little too.
Each morning I wake up and say today will be the day I get it done and each night I find myself saying: Tomorrow, tomorrow, I'll do it.
So, tomorrow has arrived, the year has almost ended and it is time to present my favourite iPhone photographs of 2016.
January
I rarely post photographs of family. Am protective of their privacy. This one, shot with the Olloclip macro lens is one that I particularly like. My wife is a patient woman. I know, if roles were reversed,  I would never wait while she tries to get the shot. Full series here.
February
This photograph, shot in the Glucksman gallery in Cork, is one I use in workshops to demonstrate the need to examine the borders of your images when composing your shots. I was focussing on the girl in foreground and her reflection when I saw this man appear in the top left. With a quick reconfiguring, I got him into the frame and adds a little more to the shot.
March
March was magical. Invited by Monogram Asia to come to Singapore, Bangkok and Jakarta to present my photography was an incredible opportunity. I met some truly wonderful people on the trip and made lasting friendships. This shot was taken on the docks in Jakarta. These workers were taking a short break. More here.
April
Blur will save the world, you know. But I still don't know how. This shot is the result of frustration. Image stabilisation has improved so much on iPhones. I just can't blur like I used to. But with the Olloclip Studio case and its lanyard holding the iPhone safely I violently swooped and shot in burst mode to get this shot. You can see the whole series here.
May
This is where I begin to cheat a little and choose images that were not taken in the actual month. This is another from Tokyo in April. I have a series of images of people in transport, shot through glass to create layers, distortion and reflection. This bus driver was stopped at the lights in Shibuya and standing in front of him I saw it appear. I knew at the moment of shooting that I would convert it to black and white.
June
Vienna! What a beautiful city. Enjoyed shooting there a lot, especially as I had beautiful summer sunshine for my stay there. This shot is one I waited for. Attracted by the zig-zag reflections of the sun slipping down the metro steps, I knew someone stepping into the scene would add to it. Patience meets luck.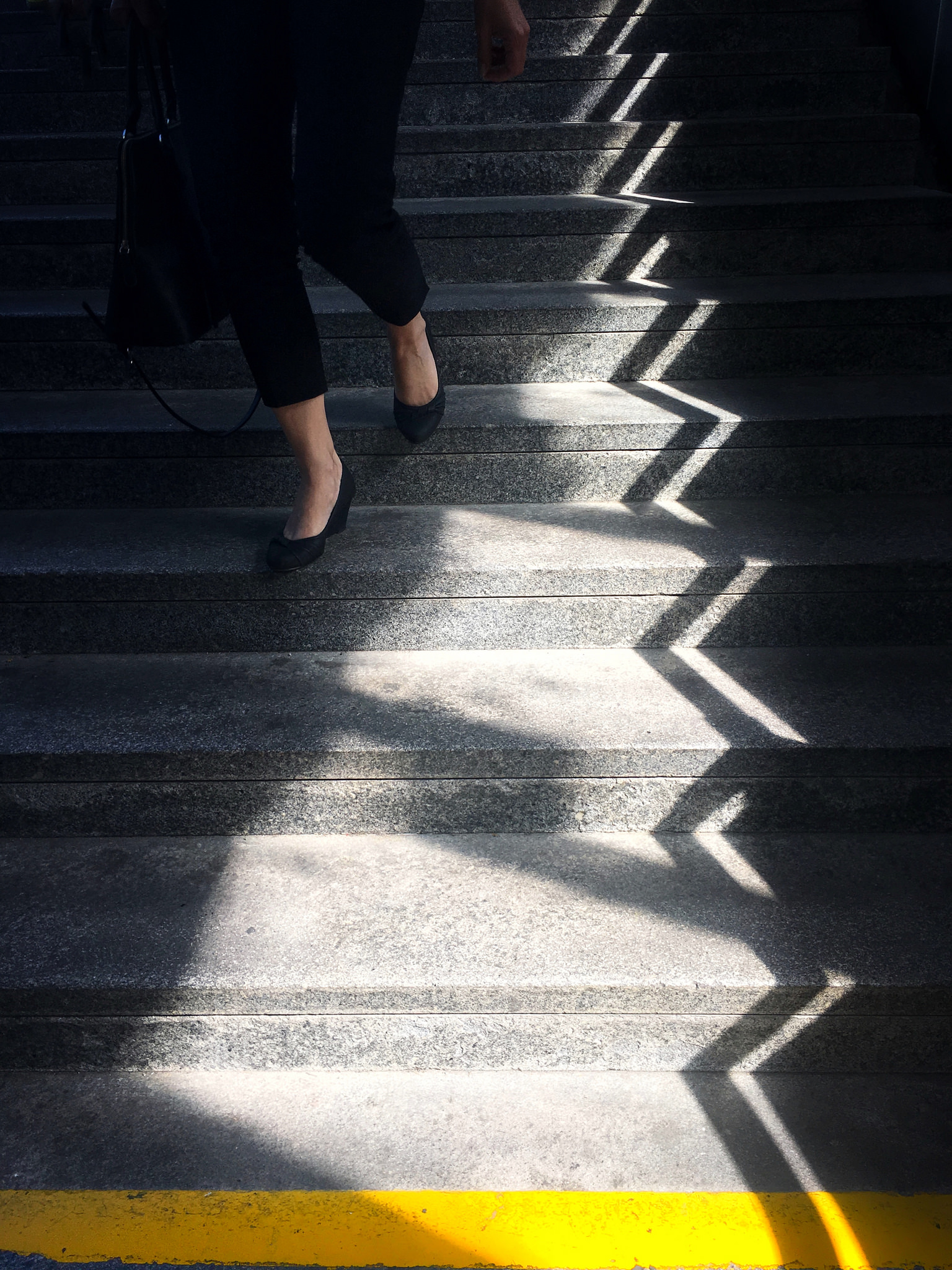 July
There are so many iPhone images I could chose from my trip to India in July, but the one I am going for is this one from Delhi. Images have to have different entry points to work for me. I like this one because of this.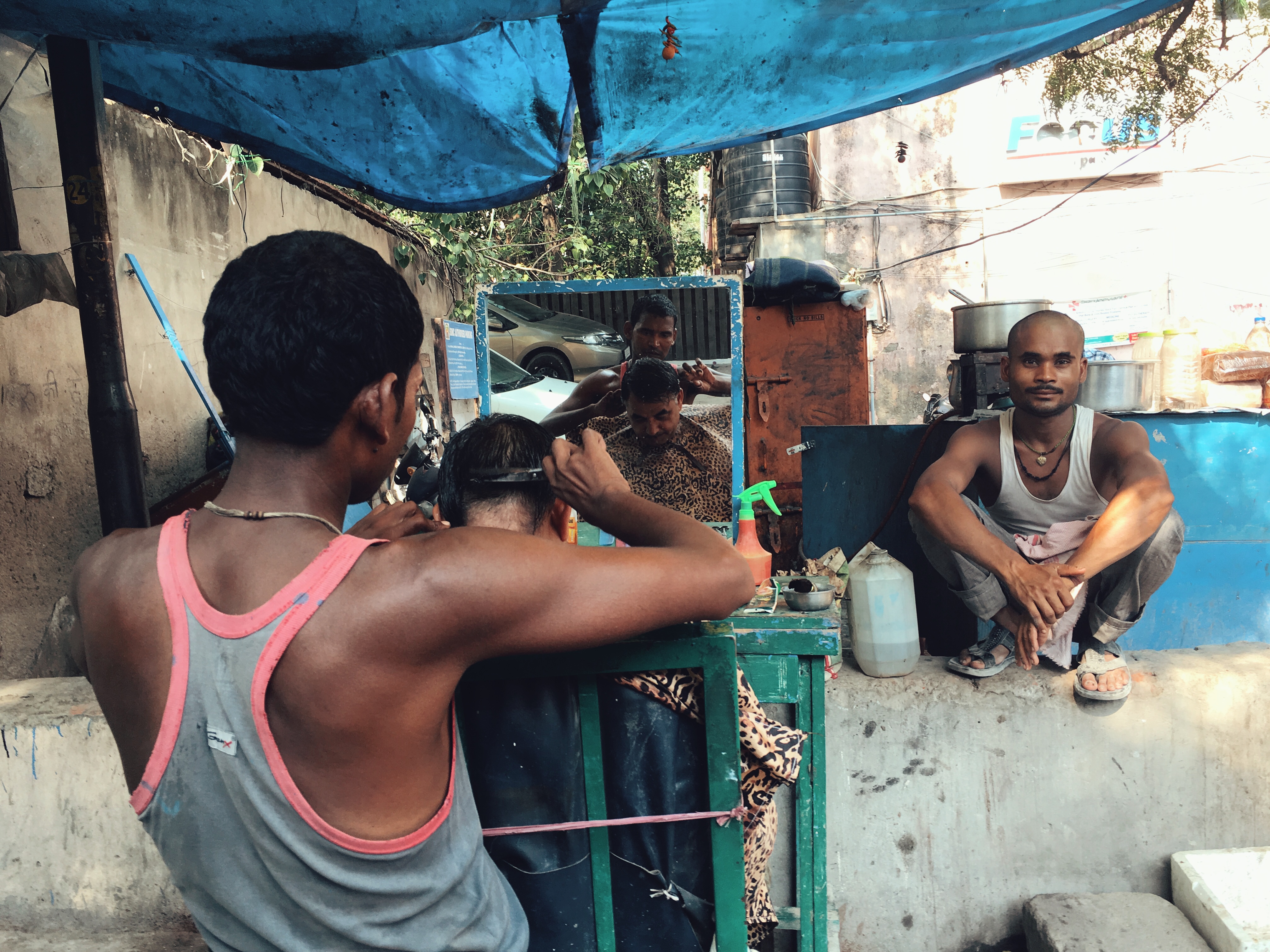 August
Shanghai! Again, many I could choose from but the one I have gone for is this one shot on the Shanghai subway. There is something beautiful about photography that allows for connections. Eye contact is something I try to get in images. It engages the viewer, I think, but what I like about it is the split second of contact created between the person in the frame and myself. There are times it is electrifying.
September
Another image from Tokyo. Sometimes things just appear in front of you and when you see them it is too late. Other times, things will wait. Then you get lucky. So much of photography is luck. Luck and patience.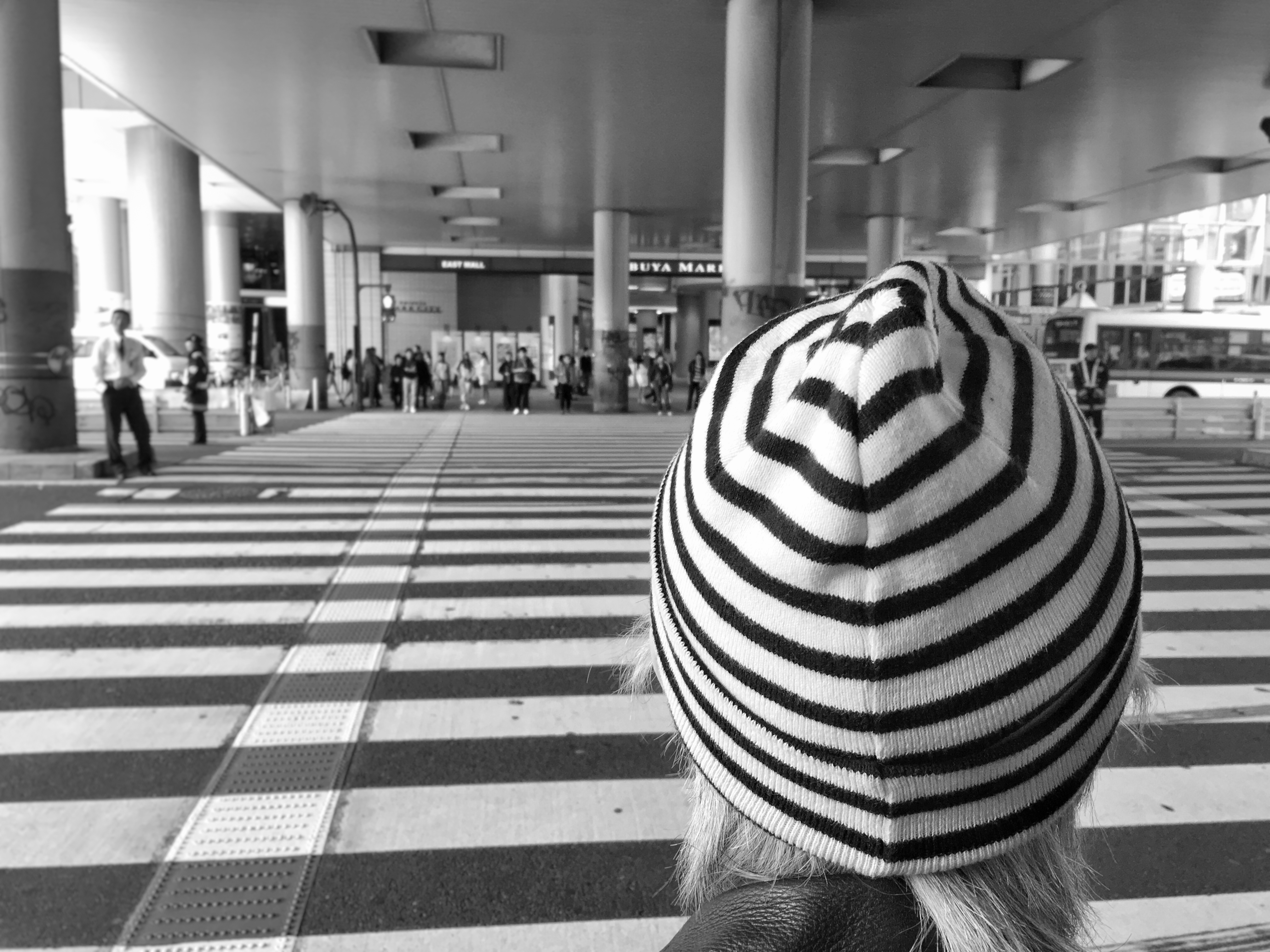 October
I was so happy when my kids told me their happiest memory from the summer was going to the river with me in the evenings just before the sun set, when the day's heat had cooled. They would play in the water and I would try to get photographs or I would just sit and watch them be little kids enjoying summer. This shot was after a torrential downpour. They loved jumping over the puddles and I loved it too.
November
iPhone 7 plus. Dublin. Sunshine on a graffitied wall. Wait for someone to enter the frame and snap.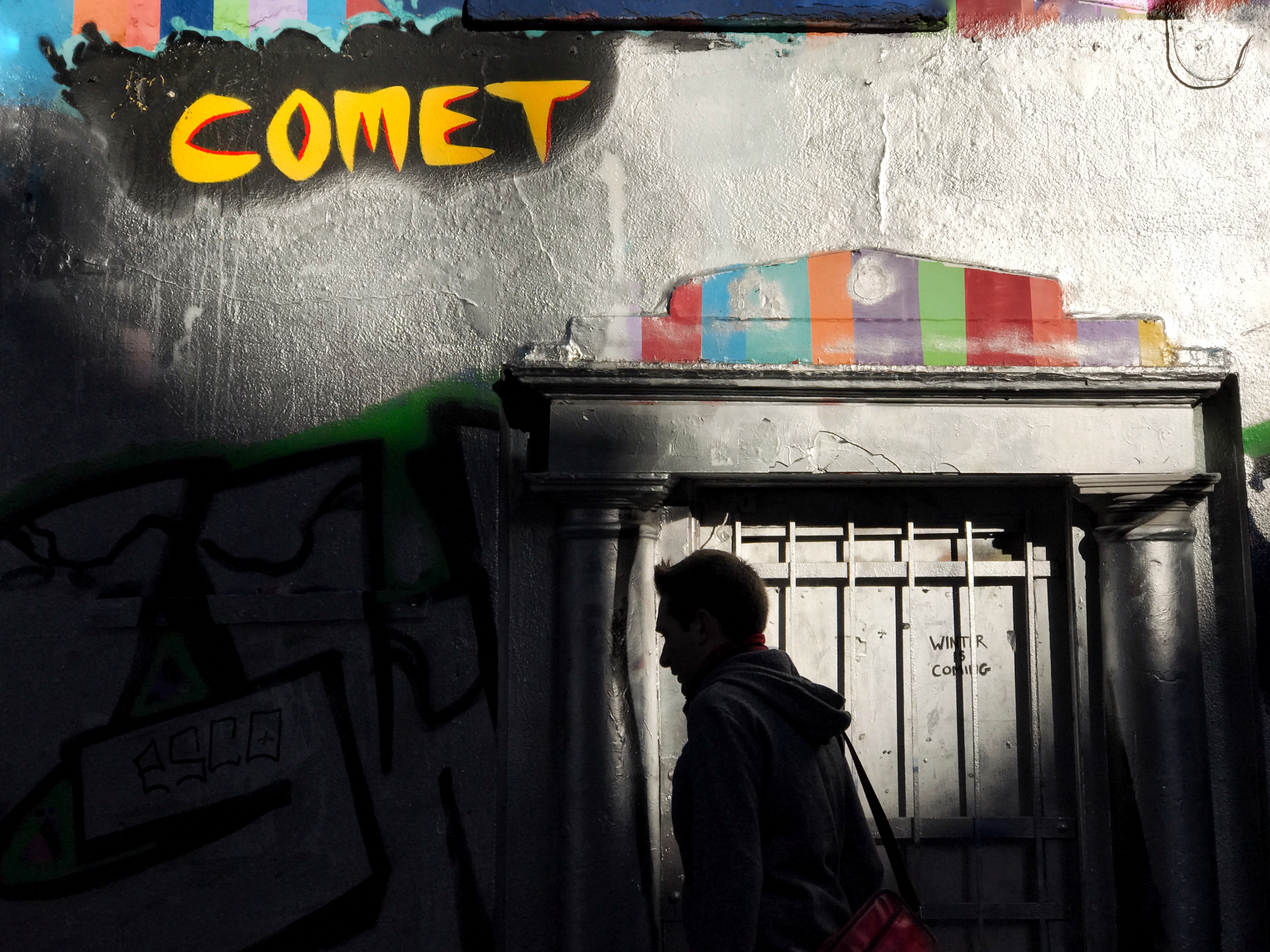 December
And back to Cork for the last one. Comparatively, I don't shoot a lot in Cork. I tend to store it all up and shoot intensively when away from home. There is something freer about being off home turf. In saying that, I have projects about Cork on the go and quite possibly these will become much more personal and precious to me as the years pass. This is another shot of reflections. Another instance of patience.
2016 has been incredible to me. So many people to thank. So many people who along the way who have in some way enabled me to express myself. In no particular order I would like to thank Ben, Elfie, Saad, Arik, Andy, Nikki, Glen, Dan R, Dan B, Simon, Jack H, Judie, Ankit, John, Mark, Brian, David P, Albion, Thomas, Serap, Jen, Teppo, Cielo, Laurence, Tadhg, Michael V, Darren, Joanne, Janine, Nora, Sir Cam, Paul M, Tim B, Johnathan, Lee, Ruby,  Kevin D, Randy, Dave, Brian, Kieran, Richard and Seiya. And then those loved ones who know who they are – thanks!
2016 – My favourite iPhone photographs
2017 – believe – achieve – kiss the future…