Moving things on. Here is an image that I would have deleted had I taken it a few months ago. The intention in getting this shot was to have the large wall as the backdrop and a single individual to pass. I waited. When a single individual approached, she was accompanied. I thought OK, the shot could work. Standing opposite, I waited. Then when the moment came, another individual on my side of the road entered the frame as I was clicking. Not what I had intended, but so much of what proves to be good in life is a result of trying to achieve something else.
The wall here is of the Carlsberg factory in Copenhagen. Carlsberg made this wall and it is probably the best wall in the world.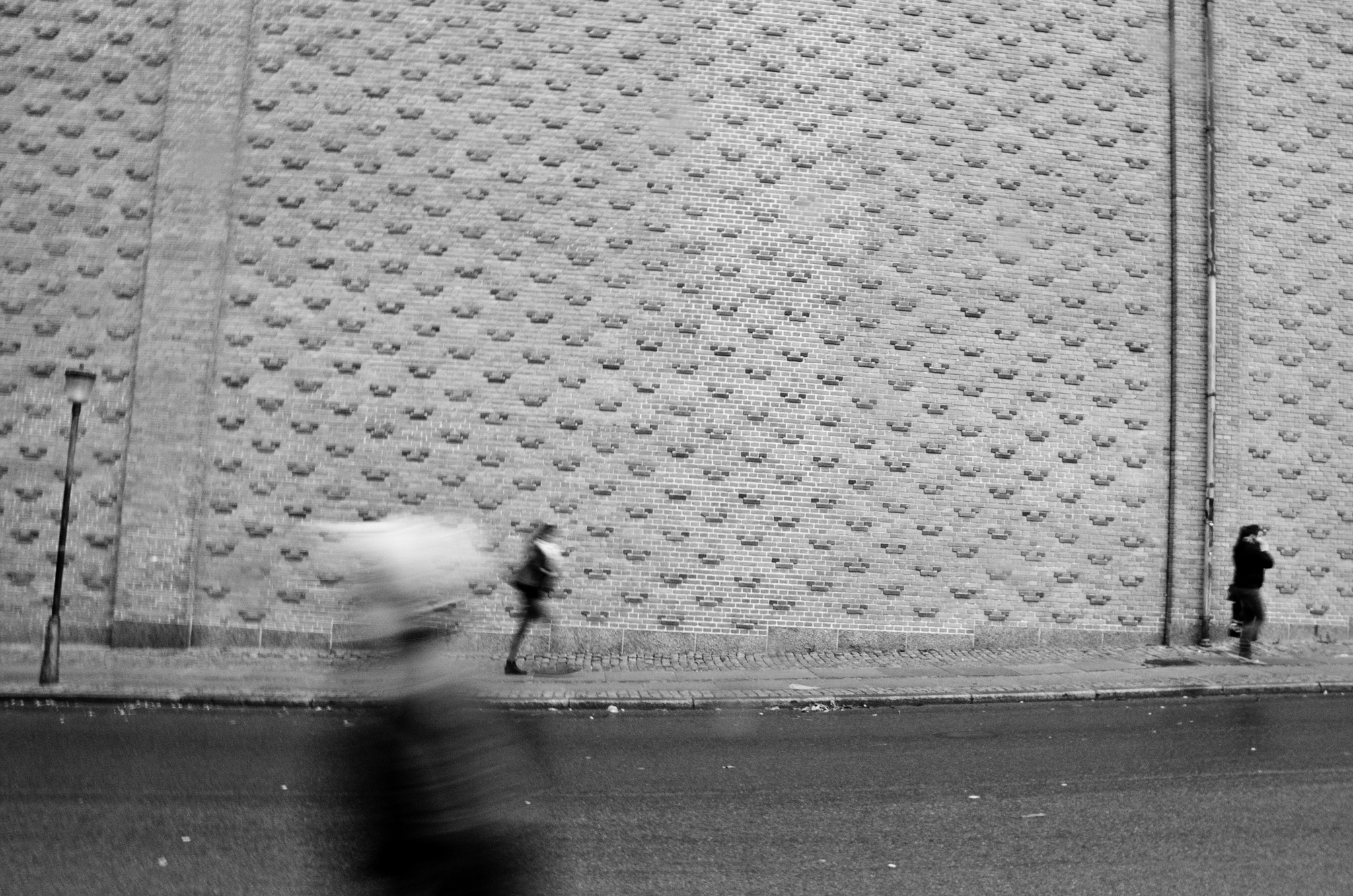 This iPhone image was taken on the main shopping street in Copenhagen. This guy is cool. Enough said.