When Pompidoo Bags invited me to do some work with them, I jumped at the chance.
Straight up I am not a fan of those big bulky traditional camera bags with logos splashed across them. I have inspected some of them in camera stores and they've always struck me as being just too cumbersome and even a little ugly.
I tended to opt instead for a messenger style bag; one that fits comfortably. Sure they are not designed for cameras, but you can get a camera into them. However, when I saw the range of bags from Pompidoo, I knew these were bags designed by people who have the awareness of the needs of a photographer and the creative ability to come up with a bag that actually is functional and stylish.
Being on a trip in Asia in the past few weeks, I have used the Tokyo bag (I just got to love the name!) all the time. From Hong Kong to high up in Himalayas to the streets of Seoul it has been with me. What I love about the bag is that it is not flashy. For the type of photography I do, the last thing I need is to look like a photographer. The aged-looking raw leather is soft and even if it does pick up a scratch or two along the way it will only add to the look. The bag is minimal in style. There are two compartments which easily accommodate my Nikon D7000 and my Fuji X100T. There is a front pocket which is perfect for other accessories like extra batteries, chargers, SD cards and so on. The high-quality European production is built to last and serve you through the years.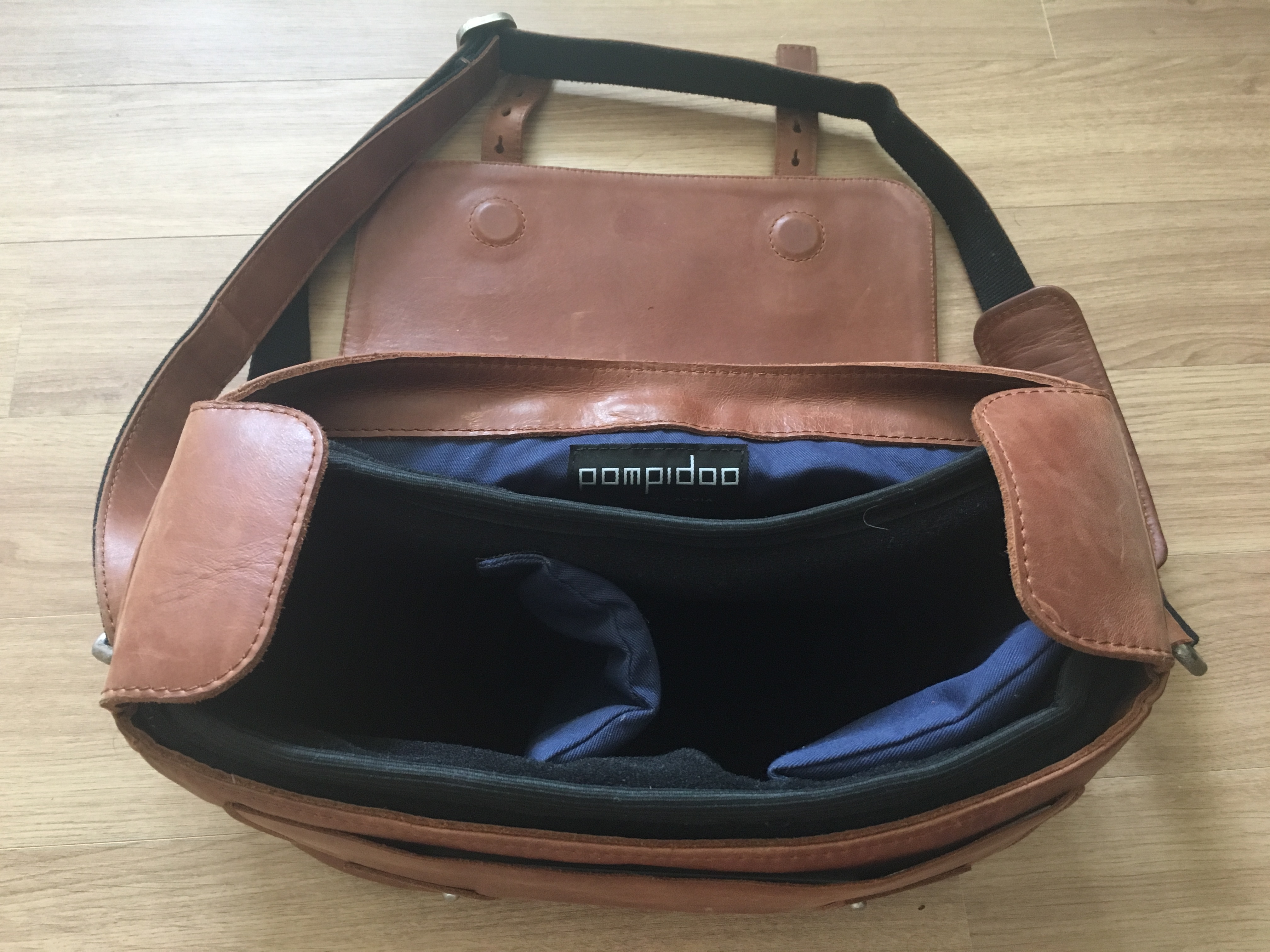 The padded inserts in the bag offer reassurance when packing my suitcase. I can just put my gear into the bag and the bag into my suitcase. No need for bubble wrapping like I used to do before.
All in all, the bag has two things which are winners for me: It doesn't look like one of those flashy, hey-I'm-a-photographer-with-a-big-bag-of-gear bags; no it is discreet and stylish. And the second thing is that it is that it does the job.
So, if you are like me, that you do not want to be a walking advert for a company with a big, bulky camera bag, Pompidoo's Tokyo bag is for you. Check them out.
Pompidoo offer a range of stylish and functional camera bags on their online store. Go check them out and if you like one, here is a 10% discount code – Brendan10%. It is valid until August 31, 2016.