Landscape photography is not my forte, but I do enjoy photographing beautiful locations in Ireland. Through the years, I have gotten to visit most parts of Ireland, but one place I had never been before was Sligo. I had seen the images of Benbulben and could not believe there was such a mountain like this in Ireland. For years, I had wanted to come to see it with my own eyes and to get in some photography here. This year we planned our family holiday to spend a few days in Sligo.
The one thing you cannot depend on in Ireland is the weather. The first day there was a typical Irish summer's day – cloudy, muggy and misty. We drove from the hotel out to Mullaghmore beach and with the low-lying cloud we actually drove past Benbulben. Later on the way back, the cloud had cleared and the sun came out and we could not believe we had actually driven past this earlier in the day. I stopped to get a few shots.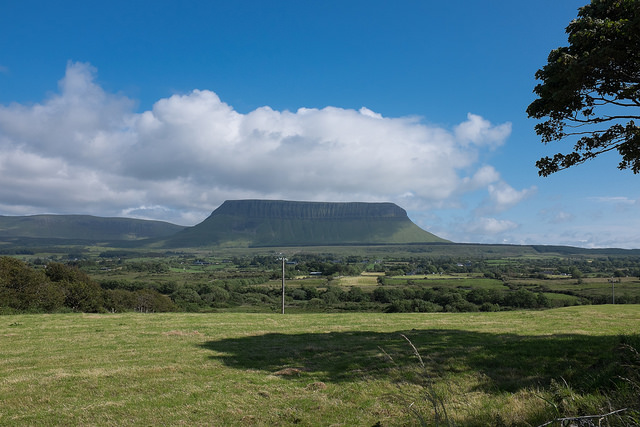 I realise I these are not the best landscape shots and that the Fuji is not the best camera for this type of photography, but I did enjoy it. Any feedback – constructive criticism – is very welcome. I wish I had more time to photograph this at different times of the day, but with small kids in tow it is not the easiest. Here are a couple taken with the iPhone.