Was very surprised to learn that yesterday's DSLR image was a famous TV news presenter in Germany – Thomas Roth. It made me feel like a paparazzi. I wonder would he be pleased with it if he came across it, or would he see it as an invasion of privacy.
Today's image is quite similar. Again, shot through the windows of a subway train in Berlin. You can make what you want of it.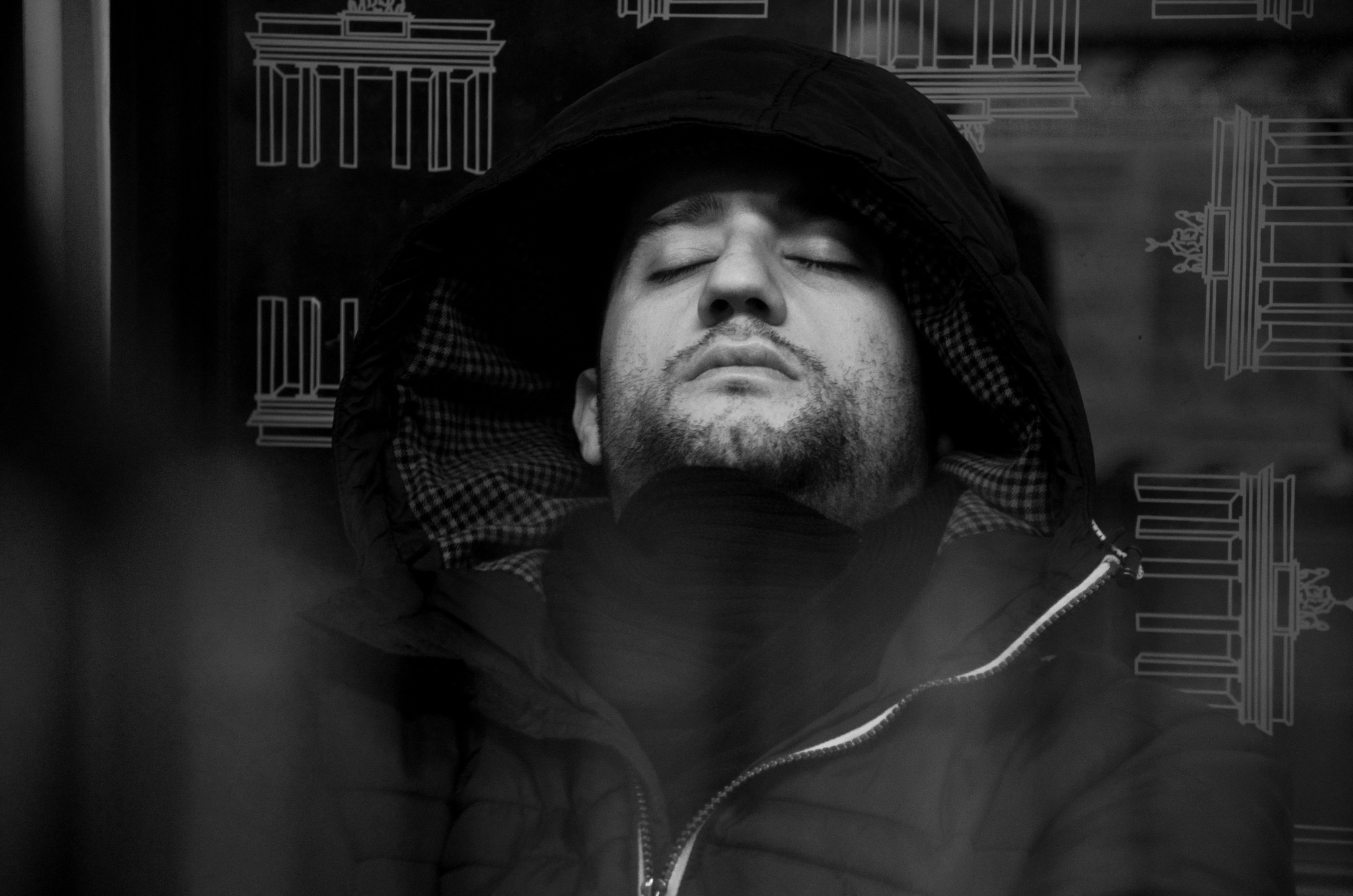 Locations and working a scene. I loved the backdrop of this location, the bright neon of the Photoautomat sign and the lonely light that shone in the empty booth. I had in mind a hope that someone would come and sit in and get their portraits taken. But of course that was not going to happen. I really do wonder if these booths make money; do people actually still use them? They must I guess.