With 25 minutes gone in yesterday's All-Ireland quarter-final  in Pairc Uí Chaoimh Wexford were 5 points down to Clare. They had 4 points on the board. I was sitting in the upper tier of the South Stand looking down on the Wexford keeper, Mark Fanning, as he was taking a puck out. I looked up to the end of the field Wexford were attacking. There was 1 Wexford player in the Clare half. The centre of the pitch resembled what you might see when a soccer keeper is kicking out: a congested middle. Fanning's puck out was gobbled up around the centre of the field and Clare broke away with the sliotar. I do not get the sweeper system. For me is it anti-hurling. I would hate to be in a dressing room before a game and being told that 15 on 15 we cannot take the opposition and that we need to adopt a negative approach and, in essence, hope for the best. I would love to know what might have happened had Davy entrusted his players to take on Clare, to express themselves and go mano-a-mano with them. Sure, they might have lost, but would they have lost by more than what they actually ended up losing by yesterday – 7 points? Impossible to tell.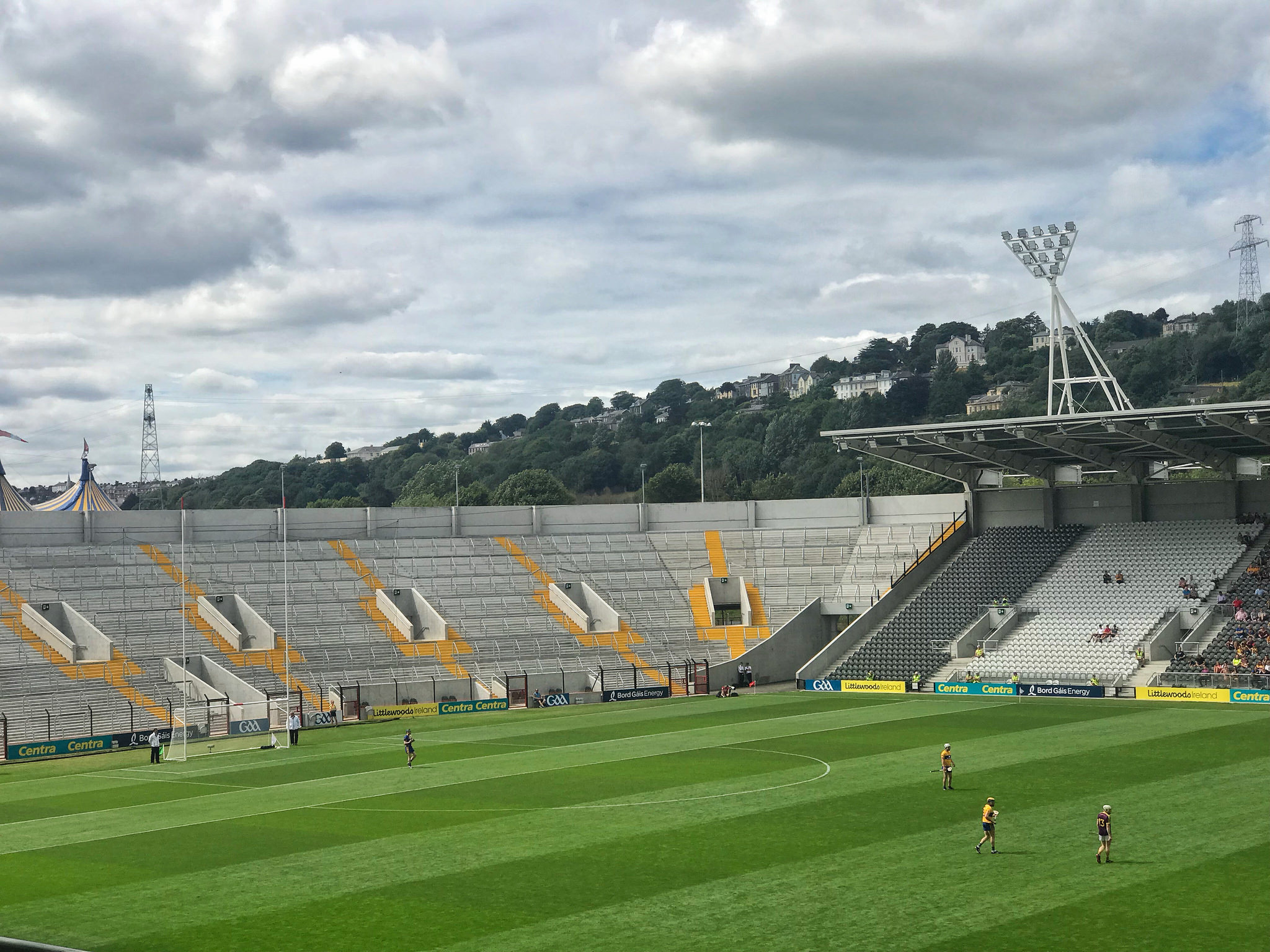 This was the 12th match I have seen in this year's championship and unfortunately it was the worst. Pairc Ui Chaoimh lacks atmosphere when it is not full. Only 10,255 turned up for the game. It is hard to fault the Clare and Wexford supporters. Cork is along distance for both sets of fans and it being a Saturday surely made it more difficult for those who work on Saturdays to travel. The game itself lacked sparkle. After 16 minutes there were only 5 scores on the board, but once Clare got ahead, they pulled away to lead by 16 points to 9 at halftime. When Conor McDonald got Wexford's goal on 59 minutes it brought them within 5 points of their opponents. They got the next 2 points. With only 3 points in it and 4 minutes left on the clock, Wexford needed to make sure when shooting for points. They weren't. Clare got the next 4 scores and ran out easy winners.
The better team won yesterday without doubt. Wexford can have no complaints. Clare had some excellent performances from their big men yesterday. Tony Kelly was prominent through out scoring 5 points and setting up some lovely scores for his teammates. For me, this was the best game I have seen Shane O' Donnell play in a Clare jersey since he lit up Croke Park and burned Cork's hopes of number 31 in the All-Ireland Final replay of 2013. I bet this is one Clare hurler who cannot wait to get back to the scene of his most glorious hour. Galway's manager Micheál Donoghue was at the game yesterday. I imagine he saw enough from the Clare forwards to know they have a challenge on their hands in the semi-final, but I doubt he has lost confidence in his team to take on whatever challenge is put up to them and to come out winners.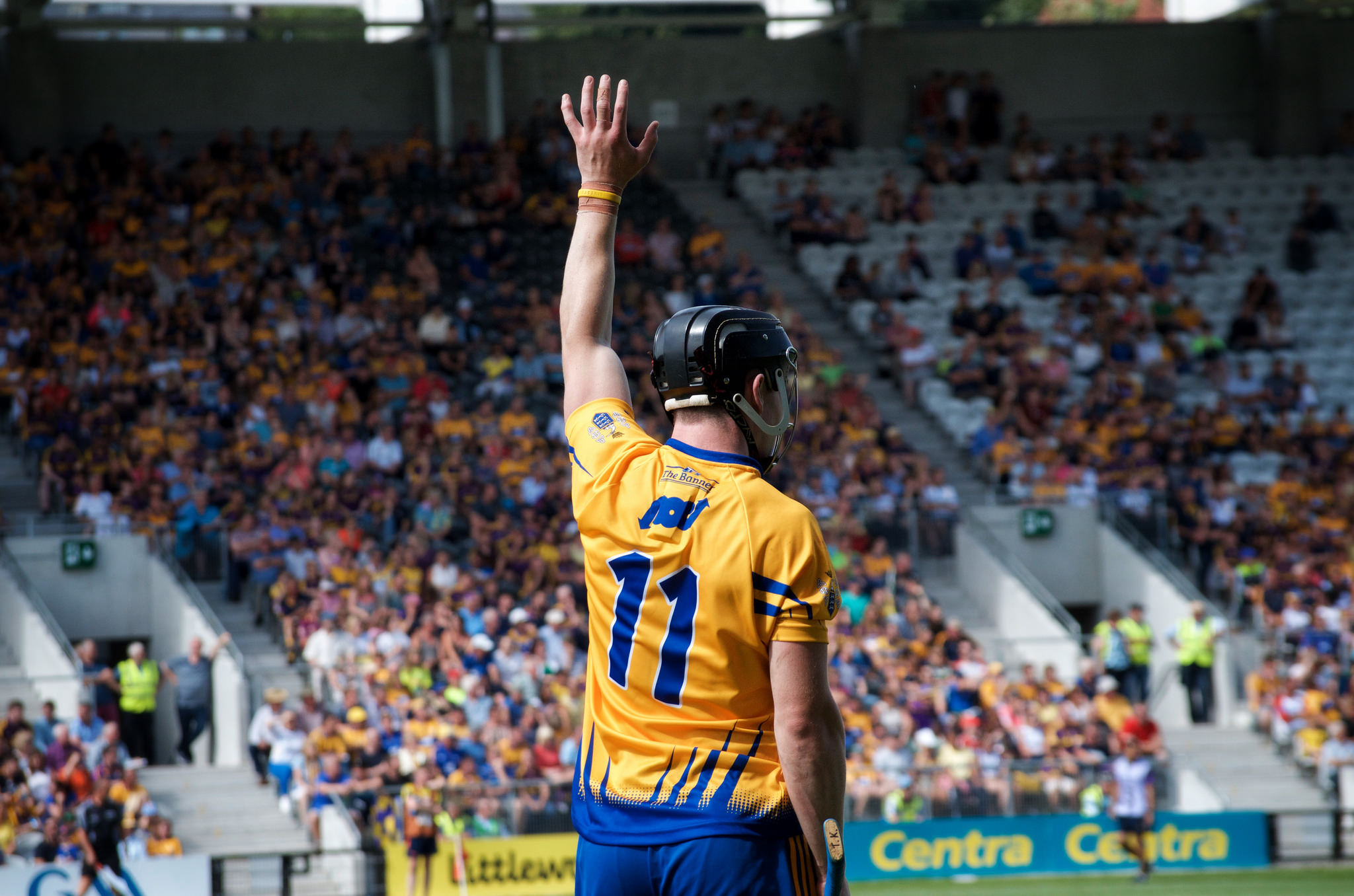 "It wasn't too hard for us to come down to Cork. We live in Wicklow, but are Wexford natives. Des Swords told me. What is it about hurling that brings you out as a family going to games?" I asked them. We're hurling people. Christina told me. It's what we do. We go to all the game sand make a day out of it." Hopefully we will have another one or two days out this year." said Des.
I met John Mullane (yes, that is a hurling name and yes, he told me that the more-famous Waterford hurler was a distant cousin) waiting on his friend to arrive with the tickets for the game. "Not so sure, they are blowing hot and cold this year." he told me when I asked about Clare's chances. If they get over today we might go on to meet ye in the final. It could be 2013 all over again. 
I was passing the Idle Hour bar down by the Cork docklands when the purple of door caught my eye and I knew it would look great with the purple of the Wexford jersey. I ventured into the bar and among all the Clare jerseys I found Brendan Connick waiting to be served at the bar. "Would you mind? I asked. "Not at all." He replied and came out to the doorway. "The first final I went to was in 1976 against you. We lost that. And we lost the next one too to ye." "77 was the first final I was at. I said. I remember the great players Wexford had like Tony Doran. What a player he was."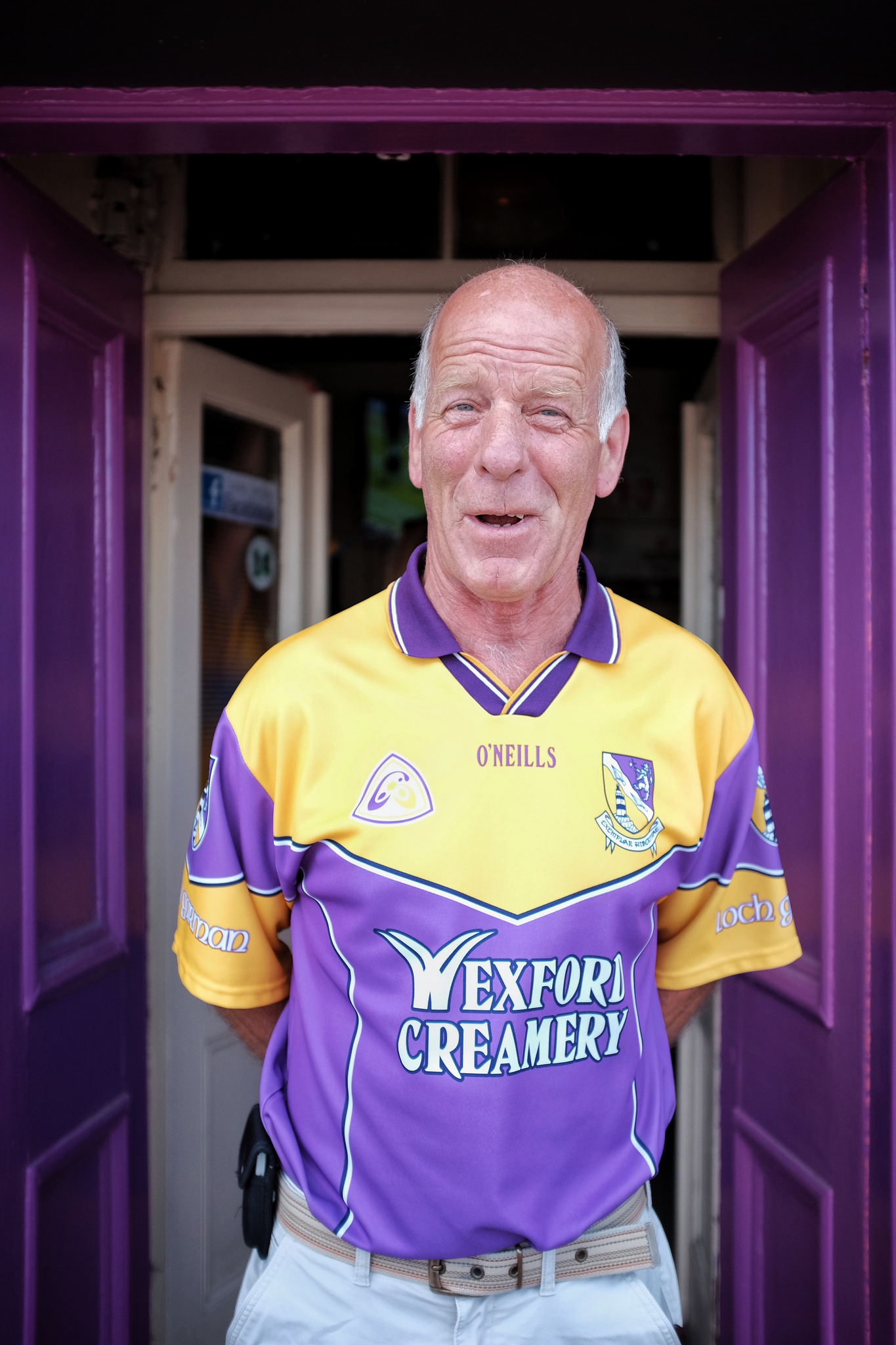 We found Brendan's daughter Silvia waiting in the bar for her dad. "Dad alway told me following Wexford would bring more disappointment than the opposite, but we have great days out. My mother used to come with is, but it's not so easy for here anymore."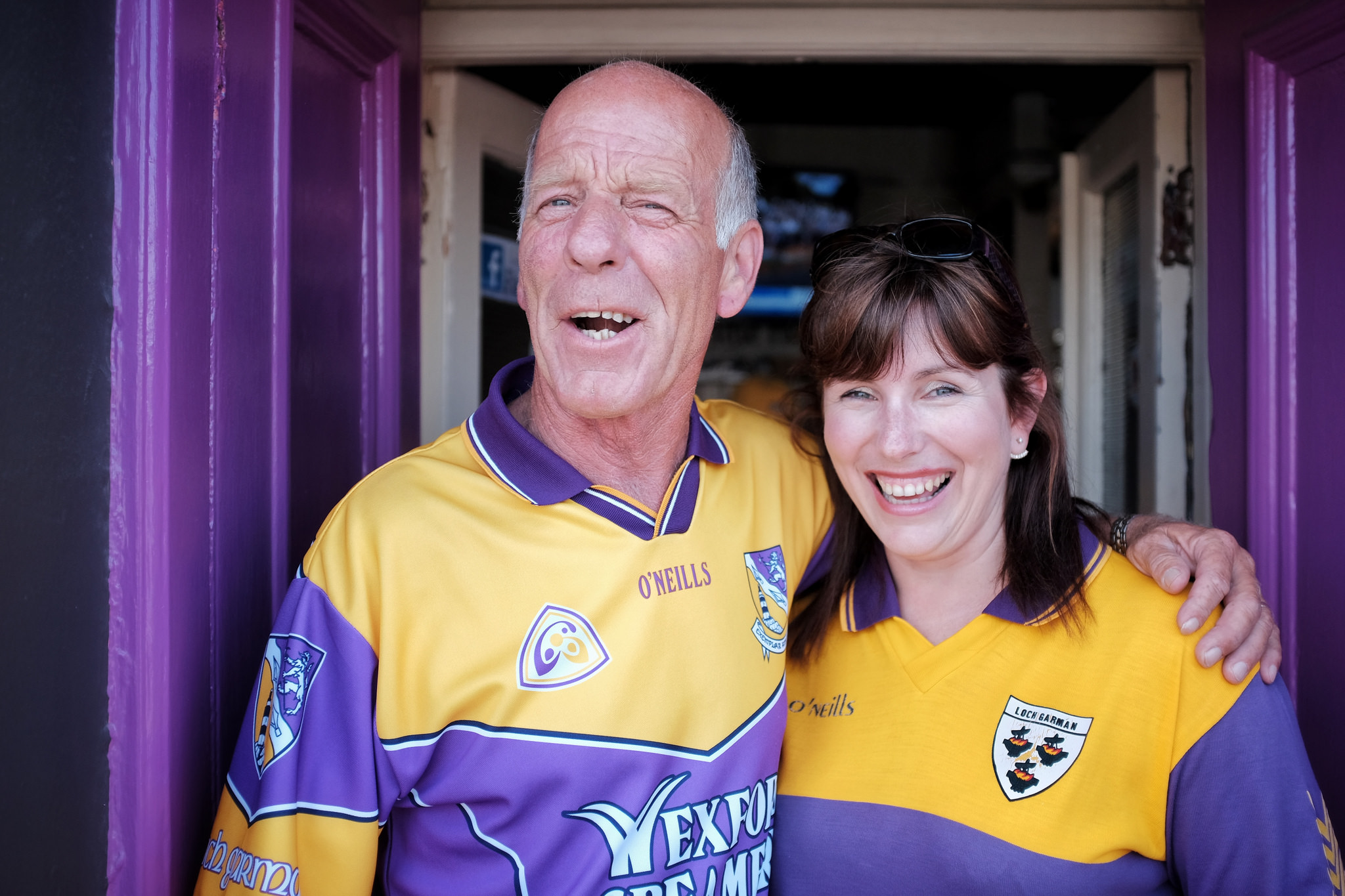 "I got it done before the '97 final and I've worn it to every game since. It's my lucky scarf." Ger Brennan from Clare told me.
I wonder what the Clare management and players made of Davy Fitzgerald coming out and giving his take on the Clare hurlers saying: "let that team play the way they should be playing."
As I am writing this it is half-time in the Kilkenny Limerick game. Limerick lead by 3 points and there are 35 minutes of ferocious hurling to come before we learn who will face Cork in the semi-final in two weeks.