Continuing my blog posts of cities I visited this summer. Seoul is a great walking city and fantastic for shooting street photography. In putting together this blog post I am going to cheat a little and put up photos of shots I got in a short visit I had there in April of this year too. But a little different from the Hong Kong post – this time I am grouping together reflection shots.
Being there two times this year did allow me to get back and try to improve on shots I had got the first time in April. However, I was not able to improve on the photograph above I got on iPhone in the Myeondong area of Seoul I got the first time around in April. When I got back there in July I tried to replicate this shot on the iPhone but found it really hard to control the light of the reflections of the neon advertisements and at the same time to get the taxi driver's face exposed.
On both trips, I stayed in Myeondong, which is one of Seoul's main tourist and shopping areas. At the end of its pedestrian shopping area you can find the taxi rank. Directly opposite this you have a huge advertising screen throwing these wonderful reflections on to the taxis parked on the other side of the street. When I first noticed this I came alive and excited and the beautiful light show this created. On both nights, I stayed there for about a half hour trying to get the best shots I could on the iPhone. I got to say the taxi drivers were great fun and I loved seeing their surprise when they realised what it was I was photographing. Funny how people don't see what is right in front of them, though.
A little further up from the taxi rank are the bus stops. I love how the neon light and colour reflects on the bus windows at night and how it creates these lovely layered and distorted effects. 
Seoul (Shot on iPhone)
There is something I love about shooting through glass and the effect it creates.
I like finding myself in these shots.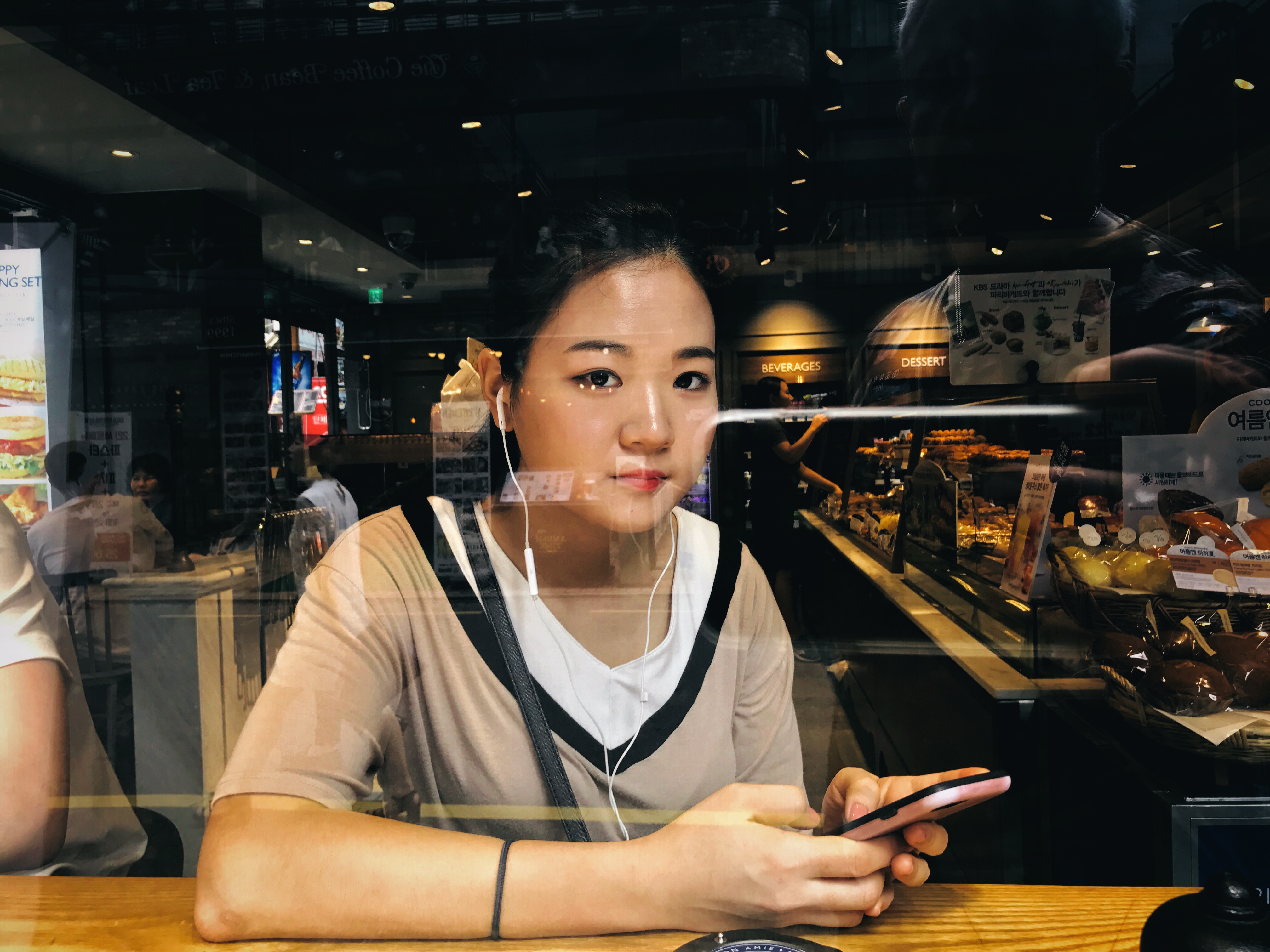 In some shots, I am easier to find.
Next stop – DAEGU…