What do Irish soccer captains, carpenters turned bus drivers, young lads on the lash, and kids refusing to support the county they were born in have in common? The love of hurling.
With grey clouds hovering over the newly-renovated Pairc Uí Chaoimh the newly revamped Munster championship got underway yesterday with Cork hoping to take their first steps towards regaining their Munster crown and the hurlers of Clare looking to build momentum towards winning their first Munster championship since last winning it in 1998.
With the teams level for the ninth time and heading into eleven minutes of added time due to the injury Cork's Robbie O' Flynn picked up, Cork pulled away  thanks to Seamus Harnedy's goal. The match was a real tit-for-tat affair and could have gone either way, before ending 2-23 to 1-21 in Cork's favour. Clare will rue the chances they missed, but should benefit from the game and head into their clash with Waterford next week in better shape.
As you will know from following my blog here on hurling posts, I am first and foremost a Cork supporter. In no way, do I try to hide that. My dream scenario every year is Cork winning. Full stop! Sadly, it does not happen. Yesterday, was special for me. It was the first game of my project where Cork would be playing. I hopped on my bike at about 12:45 and made my way down the Pairc.
The minor match had a 2 p.m throw-in and when I arrived at the stadium there was a good crowd milling around. One of the first people I met was David Meyler, son of Cork's manager John, and captain of the Irish soccer team. He was there with his buddy Peter Kelleher and good enough to stop for a photo and a quick chat. What does hurling mean to you? I asked him. I'll tell you that at about 6 o'clock, he told me. 
"Going on the piss together before the game." "The banter!" "Winning!" These were some of the responses these five Clare characters gave me when I asked them what they enjoyed about going to hurling matches together. "Win or lose, we have the craic."  These guys were in great form and reminded me of my younger days when I used to enjoy a pint or two (many) before (during and after) games with my own friends. Happy days!
"What about in school; do your classmates try to wind you up about following Clare? I asked young Lewis O' Gorman. A young man born in Cork, but who refuses to follow the county of his birth. "I don't care, he said, making his father James proud. I'll always follow Clare."  Lewis plays hurling for St. Finbarr's in Cork, but dreams of togging out for the Clare hurlers. I was really impressed by this young man.
"Oh, they try, believe me they try, but I keep them in line." Gerry Costello, the bus driver for the Clare hurlers, a Limerick man, told me the lads try to wind up about being from Limerick but he gives as good as he gets. "Ah, they're good lads, really, he said. They're never any bother." Gerry, a carpenter by trade, has been driving the bus for the Clare hurlers for 6 years. The highlight? "Ah, sure it has to be 2013."  I heard a lot about 2013 yesterday.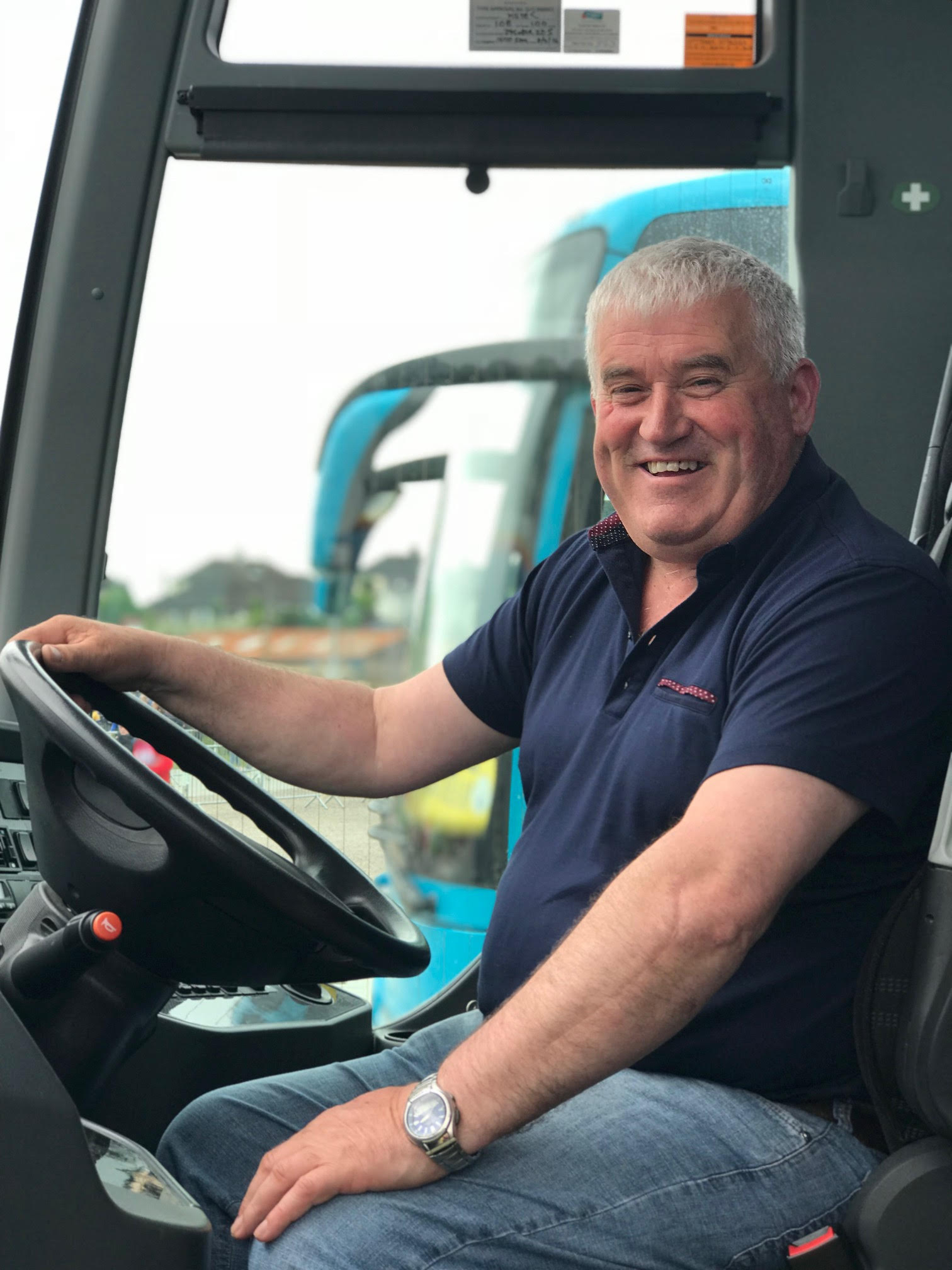 "The excitement, I love it. There's no other sport that has it." Joe Casey, from Crosshaven in Cork, a steward for years loves hurling. "Where else would you get it?"
I cycled from home to the Pairc yesterday. Took me about 30 minutes. Denis Joseph McClean flew in from Birmingham, England for the game the day before. He has been doing it for years. "I never miss them. Not once since 1966."  he told me. Myself and my two brothers go to all the games together. Sadly, his two brothers, Chris and Noel, were unable to make the match, but Denis will continue to come for as long as he can. "My best memory of the Cork hurlers was seeing Joe Deane score the winning free in the 1999 All-Ireland final against Kilkenny." The day it was lashing." I said. "Ah, we don't remember the rain at all," Denis said. 
Brothers Paddy and Donal Brassil get together for Clare games. Paddy lives in Carlingford in the north of Ireland and Donal in Blackrock in Cork. Paddy, the elder brother, told me the best goal he ever saw was Paddy Kenny for Tipperary against Cork in the 1952 Munster final. Donal listened patiently as he recounted the tale and with a glint in his eye and a broad grin he told me: Me, I don't have a favourite goal. I have three of them! he said. As a Corkman, he didn't have to say anymore. I stood in the Hill in 2013 as Shane O' Donnell, in the game of his life, scored 3 goals in 18 minutes against Cork. If I were a Clareman, I think they'd be my favourite 3 also.
In the end Cork came good and saw off the challenge of Clare. Tipp, who lost to Limerick, are up next for Cork in Thurles next Sunday in one of hurling's greatest rivalry. Clare host Waterford in Ennis. In Leinster, Dublin fell short at the end again, conceding late points, giving Wexford their first win. Kilkenny beat Offaly as expected, but Kevin Martin's men did put up a good fight before Kilkenny pulled away towards the end.
So far, this year's championship has produced some cracking games and we are only two weeks in. A long way to go to the final on the third Sunday in August. Exciting to think of all that lays ahead.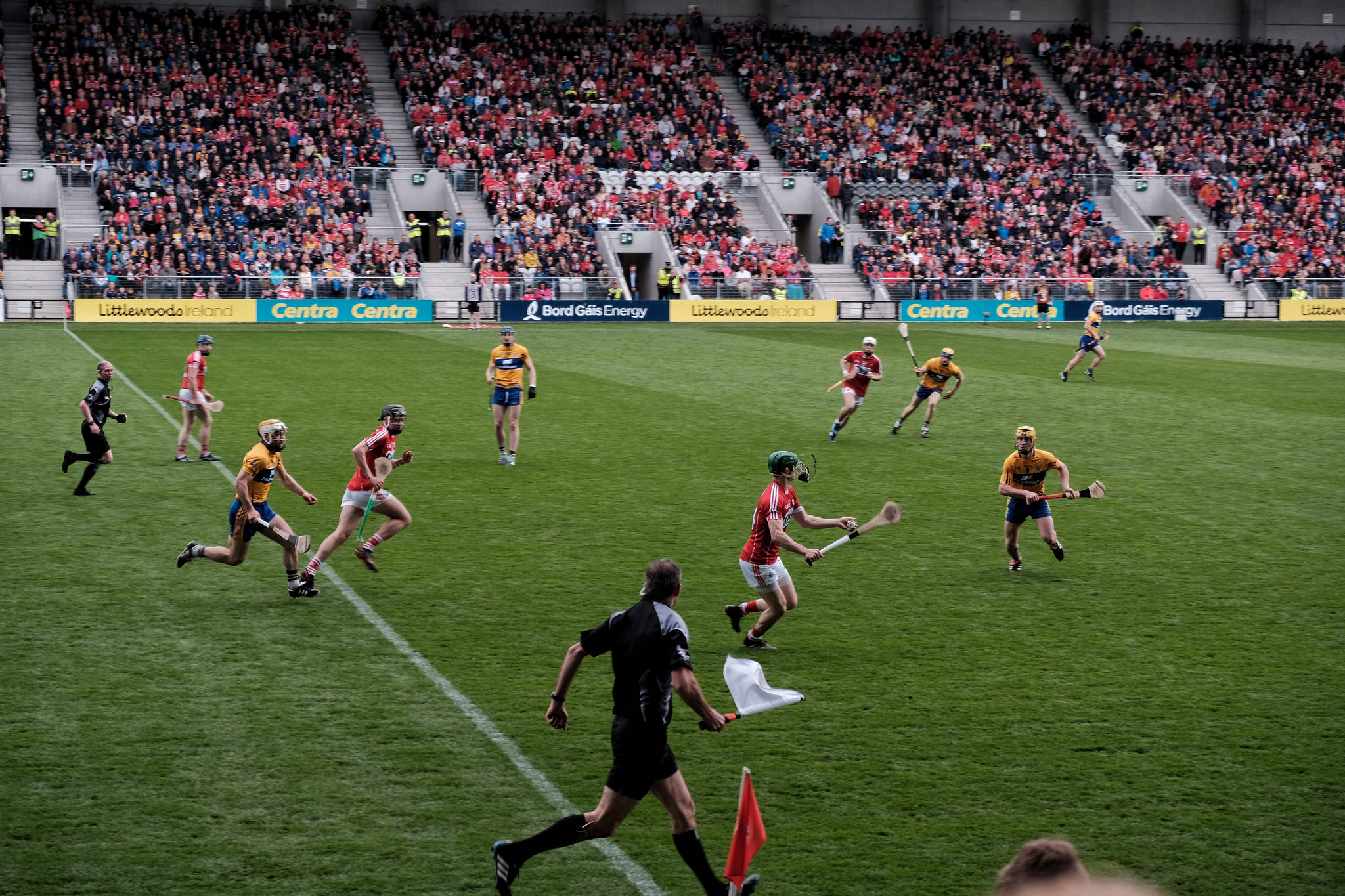 #totheheartofhurling