I won't get into the match. The less said about it, the better. Suffice to say the little boy in me who dreamed of Cork beating Kerry in Fitzgerald's Stadium yesterday left the stadium with about 10 minutes still to go in the game as Kerry strolled past an awful Cork team.
But winning isn't everything as they say. Usually they say this only when you lose. I never say it when we win. But, no, yesterday was about being with friends, catching up. I drove down with a good friend who was home from Australia and who wanted to bring his two kids to their first Munster Final. It was great just to be with them.
Down in Killarney I met up with Tim Bingham and we shot the streets for about an hour before the game began.
The lads. (shot on iPhone 7plus)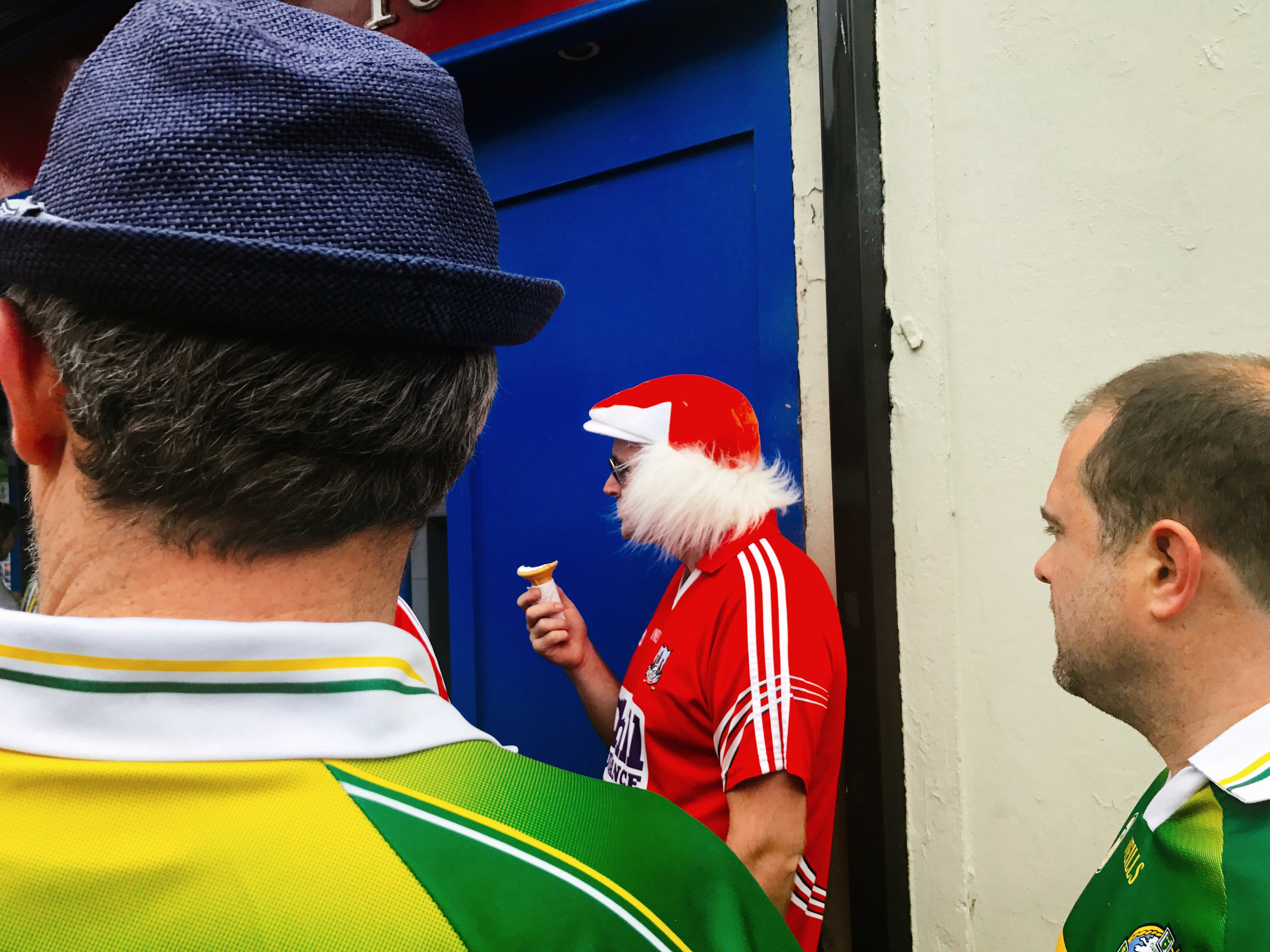 Shot on iPhone 7plus